White wins EDAC Legacy Scholarship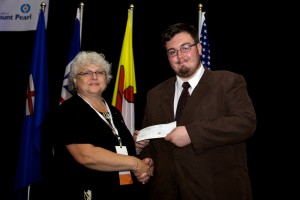 During the 2013 Economic Development Association of Canada's recent conference Kyle White was awarded the Legacy Scholarship. The Legacy Scholarship was established to increase national awareness of the Economic Development Association of Canada and of the economic development profession, and to increase the public's appreciation of the valuable contributions made by economic development professionals to communities across Canada. Kyle is currently completing his Bachelor of Arts degree in the department of geography and is involved with a number of research projects focused on rural innovation, regional development, and new regionalism.
Congratulations to Kyle on being recognized for this national award!