Minnes Publishes in Newfoundland Quarterly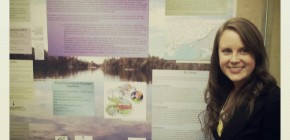 Sarah Minnes' work was recently published in the Newfoundland Quarterly. For more information, click here!
Porter Attending Post-Graduate Summer School on 'Change and Continuation in the Arctic'

Rural resilience researchers travel abroad! Click here for more information.
Busy Spring 2015 Conference Season for Rural Resilience Researchers

A busy spring is in store for rural resilience researchers. Click here to see what's upcoming this season.